ASL - RULEBOOK
15 years 1 month ago
-
2 years 7 months ago
#29554
by Playaveli
ASL RULEBOOK
---
SWOS VERSION FOR ONLINE PLAY:
DOWNLOAD HERE
---
LEAGUE/SEASON OVERVIEW - ONE SEASON = ONE MONTH
www.sensiblesoccer.de/online-leagues/asl
---
Participants:
12 per league (maybe more in lowest division)
Promotions / relegations:
3 up
/
3 down
Exception:
4.6.
---
JOIN THE CHAT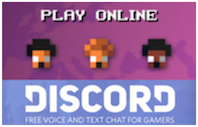 ---
1. GAME OPTIONS
1.1. Game length: 3 min
1.2. Pitch: Random
1.3. Equal: OFF
1.4. Teams: Free choice (original 96/97)
1.5. Custom tactics :
Home player right
1.5.1. Game mode = DIY LEAGUE, 1 leg (randomizing first home match)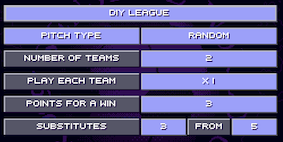 The home player (the first player of a fixture Home vs. Guest is able to use a custom tactic. If he does so, the guest player is also allowed to load a custom tactic! If the home player doesn`t use a custom tactic, the guest is not allowed to use a custom tactic!
If a custom tactic is chosen by the home player his opponent may use any available tactic on the disc if he hasn`t got his own (except the one from opponent if he does not agree, unless he is not the creator of it)!
Optional: Players agree between themselves! (eg.: both games with tactic, or both games without)
2. ONLINE MODE
If players cannot agree to play on a server, P2P mode will be mandatory!
2.1 Connection lost/Desynch: If the connection will break during the game:
In the first half: Play a new match! Add goals of old match to final score!
In the second half: Play a new half. Add goals of the old match to final score!
3. ASL ATTENDANCE
3.1 By joining ASL you agree to play on a regular basis.
Remember: Not playing regularly means that you spoil other players fun.
3.2. Required attendance is: 100%
3.2.1 If one of the players will not play 100% of his games, has not posted/replied in DISCORD in a reasonable way
and/or his missing matches have an effect on TITLE / PROMOTION / RELEGATION, all his matches will be deleted and/or he will be a relegated.
If missing matches do not exceed a reasonable amount and do NOT have effect on the aforementioned, no results/player will be deleted/relegated.
Condition: DISCORD activity!
3.2.2 If two players have same amount of games the first one to be deleted would be the one who was dodging the games which can be verified on DISCORD.
3.2.3. Joining ASL after being deleted due to inactivity requires a new apply.
3.3. Each ASL participant has to join the
DISCORD chat
3.4. There are
DISCORD chat channels
created to arrange matches in case you will find it difficult to find a particular player.
3.5. If players cannot play at least 8 games until the 15th of each month they MUST write it in the specific
DISCORD chat channel
.
Otherwise they might be deleted without comment (or relegated to lowest league, by own request!).
4. JOINING ASL
4.1. All new players who like to participate have to apply in
DISCORD channel #applications
4.2. Participation means knowing ASL terms conditions and respecting them.
4.3. Players failing to follow rules will be deleted.
4.5. New players have to start in the lowest league.
4.6. Veterans may be allowed to rejoin ASL one league below their latest appearance (exception: former champions may rejoin ASL1 directly). There are no time-limits to rejoin ASL if the specific player(s) has/have always proved to be fair (no topic about them in tribunal) and kept up with his/their schedule on time. The respective league(s) will be extended in such a case. Relegation places will be extended in such a case. League managers have the last word in any case, though.
4.6.1. League maximum size for ASL1 = 14! Lowest leagues = 18!
Last edit: 2 years 7 months ago by
Playaveli
.
The topic has been locked.
6 years 1 month ago
-
2 years 7 months ago
#135725
by Playaveli
Rulebook updated!
- Joining DISCORD chat is mandatory!
- Application for ASL works in DISCORD, #applications channel!
- Gaming scheduler topics in forum have been closed!
- If you look for opponents do that in DISCORD #asl channels, using @name to tag specific users/opponents! Everybody can read messages, even if they have been written in one's absence.
Last edit: 2 years 7 months ago by
Playaveli
.
The topic has been locked.
4 years 3 months ago
#139994
by Playaveli
Rule adaption:

1.4. Teams: Free choice (original 96/97)

---

Thanks everyone for playing and enjoying the 16/17 teams over the past two years. Time to go back to the original game!
The topic has been locked.
Time to create page: 0.196 seconds